Book for sketching and collecting designs
This is very easy and quick to make notebook. It is intended to be a sketchbook for patterns and designs, but also a place to collect printed and elsewhere acquired materials.
Materials
two cartons of the required size for the cover
two nice papers for the insides of covers
thick fabric
papers
bookbinding ring or something similar
glue
hole puncher
grommets eyelets and pliers to set them
scissors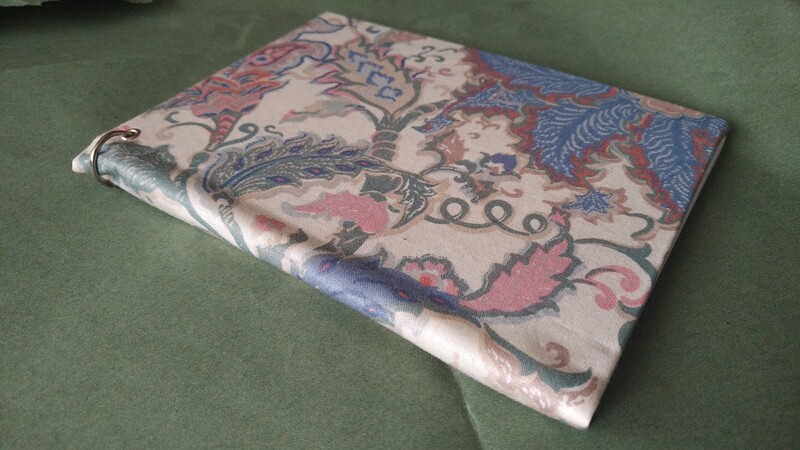 Making
I made holes in a corner of each carton where the binding ring will go. It should be a little closer to the edge than radius of the binding ring. I also made holes in the same place in all the papers that will be in the notebook.
I cut the fabric so that the covers would fit one next to another with space around them. The space between them will be the thickness of the notebook. It is alright to leave more than required. Place the corners with holes next to each other. I glued the fabric to the front sides of the covers first, then let it rest under weights. Then I wrapped the corners of the fabric around the carton and glued them to the carton. Lastly, I wrapped the edges around and glued them over the corners.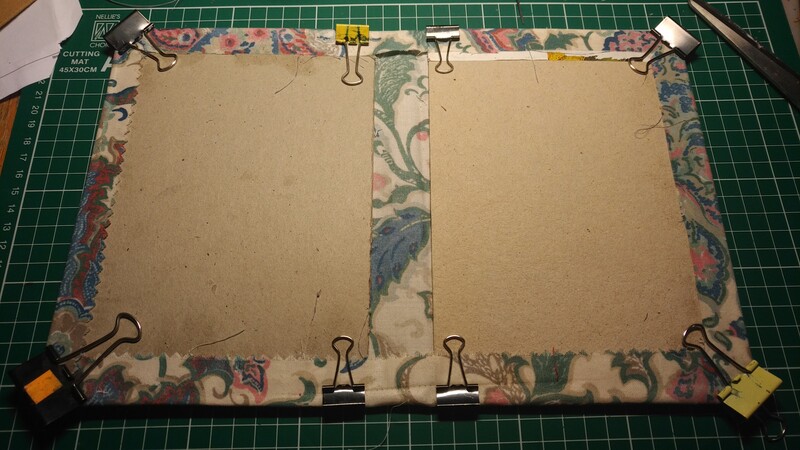 Then I took the nice papers and glued them over the insides of the covers. Then I punched a hole again in the covers, in the place where a hole already is. Then I put an eyelet into the hole.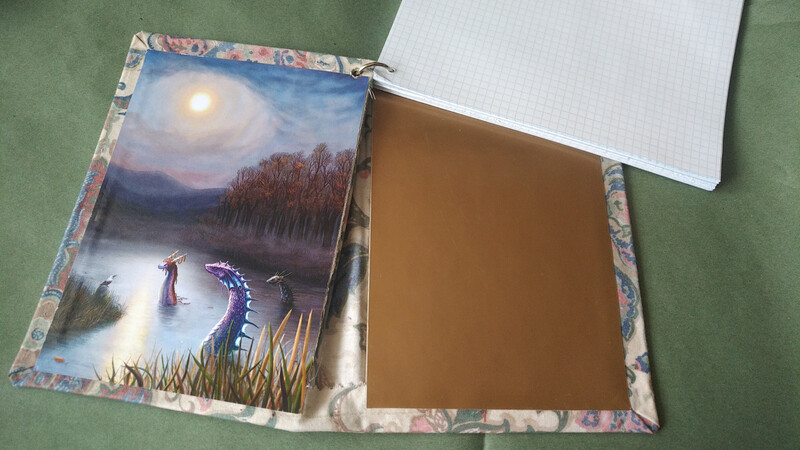 And that's it, very simple! Since there is only one ring, it is easy to add new papers. There is enough fabric that the ring can be exchanged for a bigger one if necessary. The fabric ensures that the pages stay neatly inside while you are browsing the book.