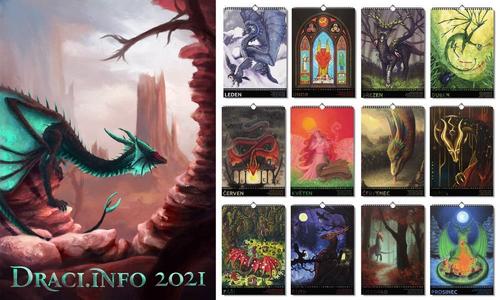 Customizing vivaldi interface with css
Vivaldi's
interface can be customized with css and can be inspected by developer tools.
Using ffmpeg for recording and streaming
Once i wanted to try recording and streaming my painting, hoping that it would make me more efficient. Open broadcaster didn't work on my old hardware, luckily there is
ffmpeg
.
Oil pastel works in progress
dotazy na apophysis z emailu
Zde leží vytrženy z kontextu odpovědi na v emailech se opakující dotazy. Snad jejich zveřejnění ušetří dalším čas a úsilí.
CodeViz
lets you visualize function calls in a program, it generates
dot description file
of the callgraph, which can be visualised using
GraphViz
.
.cdepn files are used to generate the callgraph. You need to compile your program with patched gcc to create .cdepn files. Patches and patching and installing scripts are included in CodeViz download.
When you have .cdepn files, run
genfull -g cdepn -o full.graph
to generate dot definition file of full callgraph.
It may be too complicated to help you understand anything (+ some other problems described on CodeViz website), so you might want to create subgraphs.
gengraph -k -v -f top_func -g full.graph -o full.ps
gengraph generates a postscript file from graph definition specified with -g. You can use it to create subgraphs specifiyng top level unctions with -f, ignored function with -i and more (for help run gengraph –man).
So it will generate a postscript file using the dot roadmap of GraphViz, which is suitable for hierarchical things (look here
http://www.graphviz.org/about/
).
But you may not want postscript or you want to try another roadmaps. Here comes the -k option, that will tell gengraph to keep the dot definition file of your subgraph. You will find it in file sub.graph.
Now you can use graphViz to visualize sub.graph (or full.graph).
fdp -Tsvg sub.graph > sub_fdp.svg
Will generate a .svg file of subgraph using fdp roadmap.
circo -Tpng full.graph > full_circo.png
Will generate a .png image of fullgraph using circo roadmap.
Or you can use viewers like Xdot to view the graph
xdot sub.graph
Now how does it look like? Here is dot and fdp of windows manager dwm with top level function manage.

Z apophysis vám nevypadne hotová animace. Vypadne vám série obrázků, z které je třeba udělat animaci v jiném porgramu.
fractal explorer - základy
Začneme tím, že klikneme na ikonku mandelbrotovy množiny vlevo nahoře. Otevře se nám podokno s fraktálem, na kterém budeme pracovat. Pracovat na něm budeme tak, že klikneme na ikonu s odmocninou a otevře se nám nové okno.
Renderování je kompromis: chceme obraz velký a kvalitní, ale nechceme čekat dlouho. Chceme obraz vyhlazený, bez šumu a kostrbatých míst, ale chceme zachovat detaily. A někteří navíc nemáme dost RAMky.
Krátce:
Klikněte na tlačítko fx (na obrázku zelené). Otevře se nové okno, tam hýbejte s trojúhelníky. Klikněte na tlačítko s barvičkama (druhé oranžové), tam změňte barvu. Pak klikněte na ozubené kolečko (modrozelená 7), otevře se další okno, pokud chcete obrázek co nejkvalitnější, nastavte density a oversample co nejvyšší, zmáčkněte start a čekejte až se to vyrendruje.

Dlouze:
Následující text je dlouhý, ale ne vyčerpávající.